There are many places that are fun to swim in Guatemala, these range from swimming holes to rivers and swimming pools. The few places mentioned in this post are my favorite and sort of not really favorite places that we as a family have swam during our 2.5 months living in Guatemala.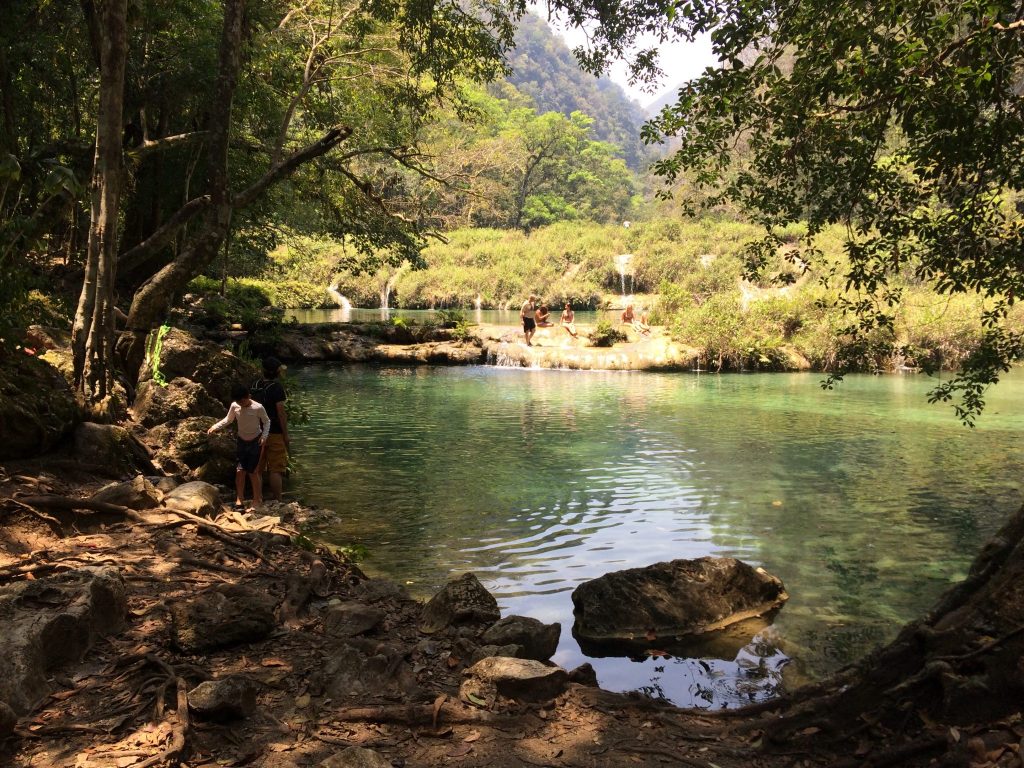 1. (Not because it's the best) Semuc Champey
Semuc Champey is a series of pools located deep in the jungle, it is only accessible by an approximately (traffic and such) six hour drive (it took us about 8 hours). So why should you risk an aching butt and a stuffy car for this? Well I don't really know because it's not that amazing. This place is very beautiful full of small falls and crystal clear water but it's not all amazing and great, the rocks are slippery and the water is cold, there isn't many deep areas and places to jump are limited. Semuc Champey is one of the most advertised place along with Lake Atitlan (later) so it's up to you to decide whether or not you want to go.

2.(because It looks nice) Lake Atitlan
To avoid saying the obvious Lake Atitlan is a lake called Atitlan, no it's really quite beautiful, it has clear water and very cute villages and lakeside homes. We stayed at a hotel on the lake known as Casa Del Mundo, it is situated on the edge of the lake terraced down a steep mountain. Travel is mostly by boat and there are many fun activities, this may not be the number one place to swim but it is a very nice place to stay, cool off, and just relax.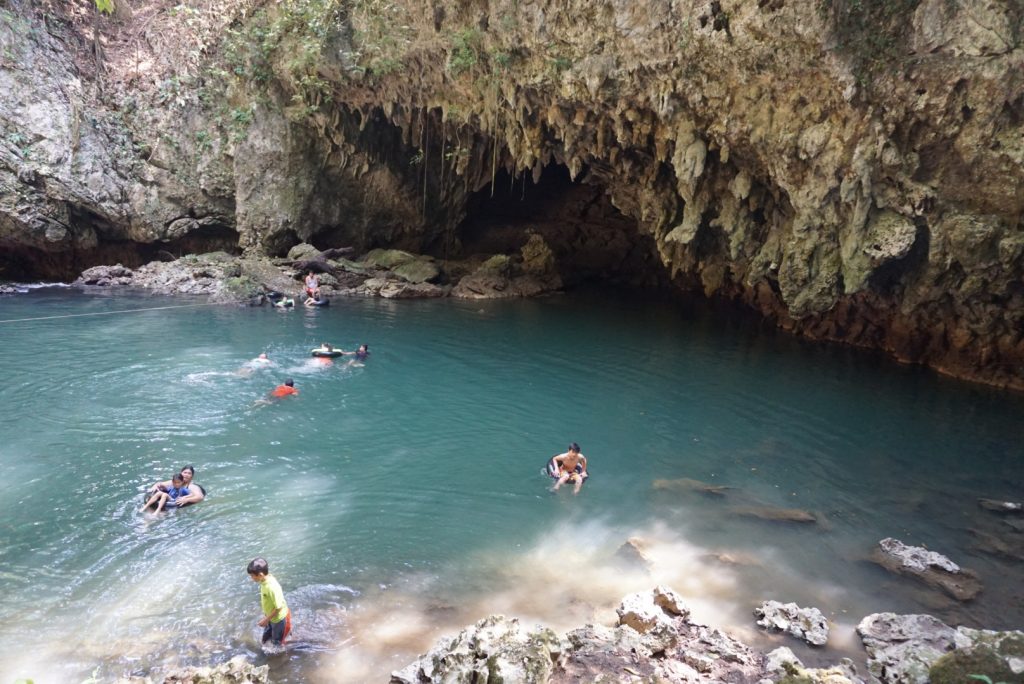 3.(it's a cave!) Cueva Setzol
Cueva Setzol is a cave filled with water! After a small hike you will arrive at a large open cave with several areas both underground and above. The rocks are sharp but its alright when you are in the water, the water is deep enough to comfortably swim and there are several places to jump, the caves are large, stretching in many different directions. There are wonderful stalactite/stalagmite formations and interesting flora. After or before your swim you can explore numerous caves with some cool places! Remember to bring your flashlight and have a wonderful time!

4.(Numero uno) Las Conchas
Las Conchas is my personal favorite swimming area, comprising of several pools and waterfalls it is very beautiful. There is even a rope swing and pools of different depths. The area has places for camping and a waterfall to jump off, it is about twenty feet tall! The nice atmosphere combined with the water and waterfall make it worth it! It is not as famous as Semuc Champey but in my opinion is way more fun! The only downsides are that it can get cold and that it is out of the way and a bit of a hike without a car. It also has nice smooth not slippery rocks (Makes more difference than you think).
In conclusion these are all fun places to swim and you should definitely check out at least a few. The beaches I have gone too have been cool although I am going to Roatan so I may have different opinion (Roatan is in Honduras though so….)! Safe travels. 😀